Appointment and Fees
Appointments
Appointments are by arrangement only. Please call 01372 897497 or email info@wellmeadosteopathy.co.uk to organise an appointment.
Monday: 14:00 - 18:00
Tuesday: 09:00 - 12:30
Wednesday: 11:00 - 19:00
Thursday: 09:00 - 16:00
Friday: 14:00 - 18:00
Late evenings, weekends and home visits can be arranged.
Treatment Cost
First Appointment - £60
Follow-Up Appointments - £48
Extended follow-up - £70 (60 minutes)

Remedial Sports Massage - £60 (50min)

Home Visit Call out Fee - £25
Sunday Supplements - £25

Reports and Letters - (from) £45
Payment and Insurance
Payments can be made by cash, cheque and Apple Pay.
All major credit and debit cards accepted.
Insurance
We are recognised by medical insurance companies and most cover Osteopathy. We recommend that you contact your insurer prior to treatment commencement and follow their procedures, as policies will differ. We do ask that you settle your bill with us after treatment and then claim back from your insurers.
BUPA Patients
I do see patients covered by BUPA and my provider number for treatments at Wellmead Osteopathy is 30044850. You will need to call BUPA to get an authorisation code BEFORE treatment commences.
AXA PPP Patients
Due to their conditions in policy, we have unfortunately decided not to register with AXA PPP.
Cancellation
Please note that we need 24 hours notice if you cannot make your appointment or the full fee may be charged.
To book an appointment, or for more information please call us on 01372 897497 or email us at info@wellmeadosteopathy.co.uk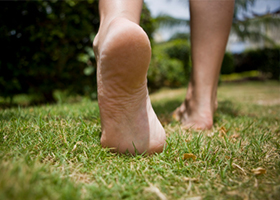 Opening Times
Monday: 14:00 - 18:00
Tuesday: 09:00 - 12:30
Wednesday: 11:00 - 19:00
Thursday: 09:00 - 16:00
Friday: 14:00 - 18:00
Our services
How to find us
Wellmead, Steels Lane, Oxshott, Surrey, KT22 0RF