Testimonials
Catriona, Mother of Grace, 11
"Anja has worked with Grace (11 years) for a few months, helping us to understand what causes Grace's aches and what she can do to help herself. During the sessions Anja is very calm and reassuring, speaking in a way that Grace understands. Most importantly Anja is effective in her treatments and she has won Grace's trust - helpful when I remind her to do her "Anja stretches"!!"
Patricia, 72, Retired Gardener
"I have known Anja for quite a few years. She has treated various conditions for me, some minor some not and helped me through some complicated health issues. I have complete faith in her. She is encouraging and positive in her treatments. Anja comes highly recommended."
Kirsten, 42, IT Project Manager and Mother of Francesca 9, Elite gymnast
"Anja has converted me from cynic to believer in the benefits of osteopathy.
Having suffered from various injuries and joint problems, long and expensive periods of often unsuccessful rehabilitation, at the hands of physiotherapists, Anja is able to diagnose, explain diagnosis simply. She treats quickly and effectively using her multi-disciplined approach (sport massage, osteopathy, acupuncture) and advises as to changes in behaviour to avoid future problems.
This has become somewhat of a family affair with my husband, daughter and brother now all loyal clients of Anja"
About her daughters treatment she writes
"Anja has treated my 9 year old daughter, a hypermobile, elite gymnast, on a number of occasions. Each time her understanding of the complaint and treatment is efficient and effective. Anja goes above and beyond, she has even provided advice for my daughters gym coach to implement within my daughters training plan to avoid further issues but allowing her to get back into training quickly."
Julie, Mother of Jess, 17
"Anja regularly treats my Daughter who suffers with Chronic Fatigue Syndrome, Migraines and hypermobility. Her understanding, advice and support have been vital in my daughter's recovery process and I would highly recommend her. She is patient, explains what she is doing and why and what the outcome of the treatment will be. Anja has also helped various other family members from back and neck problems to hip and mobility issues. I don't know what we would do without her!"
Paul, 79, Retired
"I have seen Anja regularly over the last 2 years. The treatment I have received from her (including recommended daily exercises) has been extremely effective. My muscles and joints and overall physical wellbeing have greatly improved.
Anja has helped me maintain a healthy lifestyle of weekly golf and tennis – and I have recently returned from a walking holiday which two years ago I would not have been able to contemplate.
I would be happy to recommend anyone to Anja for treatment."
William, 62, Chair and Partner
"As I bicycle from Wandsworth to Portman Square for my daily commute and am not as young as I once was, "twinges" regularly occur and my regular treatment visits to Anja always puts everything back in working order!! I commend her to anyone who needs treatment. She always tells you how it is and always matches the treatment to whatever pains you might have."
Ilse, 43, Solicitor
"I am very pleased to have this opportunity of recommending Anja Davidson for Osteopathy treatments. I first went to see Anja after awaking one morning with a terribly painful neck. After a short yet thorough consultation, Anja expertly set to work with gentle but firm manipulations, movements and stretches, as well as massaging and performing acupuncture on the affected areas. At the end of the session, I was able to move my neck much more easily and with a significant deal less pain, and by doing the exercises she showed me, was back to normal within a few days. I have over the past year or so seen Anja several more times with a variety of complaints including upper and lower back pain, and have derived great benefit from her treatments. Anja is also extremely personable and friendly, and it is no surprise that one always comes away from her treatments feeling better both in body and in soul!""
Isabel, 52, Oncology Nurse Manager
"With an aching back I searched for an Osteopath and luckily found Anja. The consultation involved a comprehensive history, assisted by her friendly manner. The assessment and treatment were not unpleasant and at the end of the appointment I had an improvement in my symptoms.
I have not had to have multiple treatments, but find that a "maintenance " appointment sorts out my aches and pains.
I'm really happy that I have found a really good practitioner who has helped my symptoms"
Scott, 24, National League – Rugby Union
"Thanks Anja very much for last season - I wouldn't have made it through without your help...It is the first season I can remember in a long time I have not missed a game through injury."
Bruce, 46, Emergency Services Personnel
"Having suffered from Back Pain for a number of years and tried many and varied treatments I have had the good fortune to be a patient of Anja. She has been able to treat the underlying problem as well as make suggestions about exercises, which helps to maintain my back. The treatments I have now are to maintain a healthy and strong back."
Julie, 34, PA
"I have been having treatments with Anja for several months now, for lower back ache and shoulder stiffness. She has helped me reduce the symptoms and flare ups I was experiencing.
Anja has given me helpful advice and explains in detail the cause of the symptoms. After treatment sessions I feel an improvement.
I highly recommend her."
To book an appointment, or for more information please call us on 01372 897497 or email us at info@wellmeadosteopathy.co.uk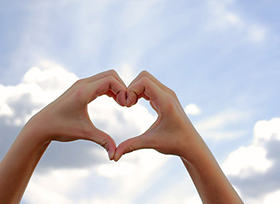 Our services
How to find us
Wellmead, Steels Lane, Oxshott, Surrey, KT22 0RF